SpiritHorse Shenandoah Valley

Therapeutic Riding Center

​We have been blessed and honored to be able to work with and learn from Charles Fletcher, the founder of the original SpiritHorse located in Corinth, Texas. 

He has developed ground breaking techniques used in Therapeutic Riding to help those with disabilities be all that they can. They have many success stories that are very inspirational to us and we are sure that they will inspire you as well.                                   (spirithorsenews.com)

What is Equine therapeutic riding?

​We are SpiritHorse Shenandoah Valley, located in Raphine, VA near Staunton, Waynesboro, and Lexington.

SHSV is a Therapeutic riding program that provides personalized riding lessons, to help our riders to meet their individual goals.

You can meet our Horses by clicking the link above theat says "Our Horses"

Our Mission

To assist individuals with special needs, in reaching their full potential through interactions with horses.

Why choose Therapeutic Riding?

The movement of the horse or pony stimulates the rider(s) vestibular system (inner ear) which not only controls balance, but all voluntary movement of the body, including speech. About half way through the lesson, our rider(s) who have an under-stimulated vestibular system (one form of sensory integration dysfunction) become more active vocally and in body movement. Riders also learn vital skills such as: Following instruction, focusing, task sequence, participation, and self-confidence. 

Physical Benefits:

Stretching of tight or spastic muscles

Increased range of motion of the joints

Reduction of abnormal movement patterns

Improved respiration and circulation

Improved appetite and digestion 

Sensory integration

Psychological Benefits:

Improved self-confidence

Increased interest in the outside world

Increased interest in one's own life

Development of patience

Emotional control and self discipline

Sense of normality

Expansion of focus of control

Social Benefits:

Increased experiences 

Enjoyment 

Leadership skills 

Educational Benefits:

Remedial reading

Remedial Math

Sequencing, patterning, and motor planning

Improved eye-hand coordination

Visual spatial perception

Differentiation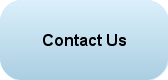 SpiritHorse is a 501(c)3 Non-Profit

Our Cash App name is

$Spirithorseshenvalley