SpiritHorse Shenandoah Valley

SpiritHorse of Shenandoah Valley Partners

Spirit Horse of Shenandoah Valley is happy to work with area businesses and within the community!

Here are trusted partners recommended by Spirit Horse of Shenandoah Valley.

Thanks to our Sponsors 

Home Depot        Waynesboro VA

McClung Excavating    Fairfield VA

Shenandoah Stone    Vesuvius VA

Chancelor Company  Vesuvius VA

Abner (Son) Johnston    Raphine VA

Brenda & Tom Spillers  Vesuvius VA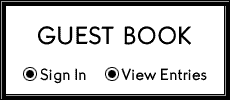 You may also mail a check or money order payable to:

SpiritHorse Shenandoah Valley

13 Shawnee Hill Trail

Raphine, VA 24472 

​Spirithorse Shenandoah Valley could use your help! We are a non-profit 501 (c-3) organization. Your donations are tax deductible. We are always looking for volunteers to help with lessons, grooming horses and any assistance you are able to provide on the farm. We have recently expanded to another 35 acres located nearby gracefully given the name Angels Crossing. It will provide a location to accomidate an indoor arena, better and longer trails, a pavilion, memory garden, and access for busses. We can only accomplish this with your help and assistance. So please consider making a donation or pledge to Spirithorse for your commitment in helping in any way you can.

​Please take the time to sign our guest book!